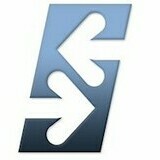 Welchen Browser nutzt ihr?
Meine Lieblings - Browser

4,311 members have voted
1. Meine Lieblings - Browser

Internet Explorer 5

Internet Explorer 6

Internet Explorer 7

Internet Explorer 8

Netscape 4

Netscape 6

Netscape 7 oder neuer

Opera 5

Opera 6

Opera 7 oder neuer

Mozilla Firefox

Anderen (bitte angeben)

Lynx ;)

Google Chrome
---
Der letzte Beitrag zu diesem Thema ist mehr als 180 Tage alt. Bitte überlege Dir, ob es nicht sinnvoller ist ein neues Thema zu erstellen.
This topic is now closed to further replies.
---